Garden and interior furnishings of the best Italian and European brands. Since 1971.
Ivano Gardening was established in 1971 as a family company specialising in garden furniture. Founded by the spouses Ivano and Angelina, over time it has refined its range of products and also included interior furnishings. Today their children manage the company, focusing above all on the luxury, contract, nautical and private sectors for customers from all over the world. Its mission is to create a dream environment according to every practical and aesthetic need.
In its 30,000 square metre exhibition ground, style is the protagonist and offers a taste of the possibilities that Ivano Gardening offers. The furnishings and environmental reconstructions on display cover different styles, from contemporary to vintage, from classic to Déco. The common element is a careful search for the most refined design brands: Italian and European products that are pleasing to the eye, made with resistant and durable materials.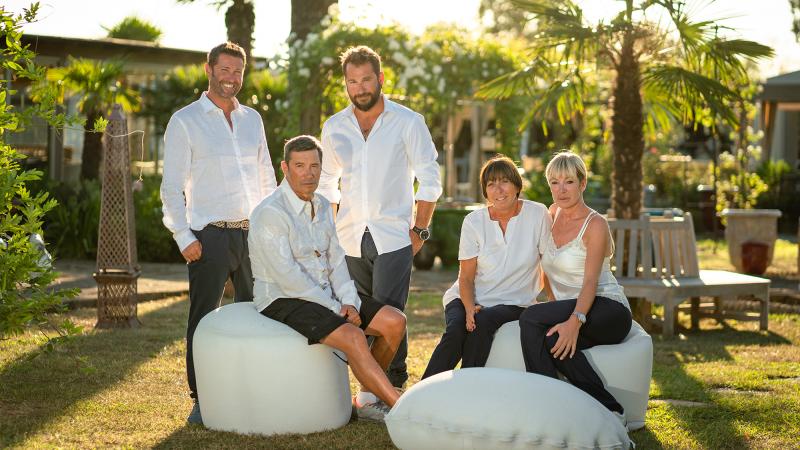 "Each proposal is customisable, and each combination is tailor-made to meet the customer's needs."
The ingredients with which Ivano Gardening continues its family history today are personalised advice on possibilities for furnishing, customisation of each product, courtesy and speed in its relationship with customers and the search for originality and perfect combinations.
All this, with the guarantee given by years of experience and a continuing passion for the novelties of the world of indoor and outdoor furniture.
In response to every request, Ivano Gardening is always able to propose a furnishing solution capable of combining maximum functionality with refined elegance and charm.